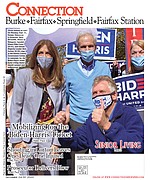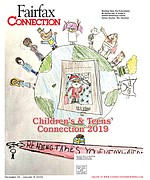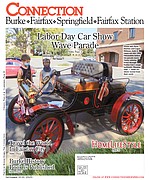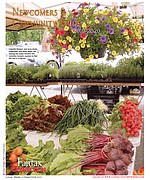 More Stories
The proposed process makes meaningful citizen input virtually impossible.
The rhetoric around Question 1 on the Virginia ballot is miles away from the actual redistricting process that would be frozen into constitutional language.

Peachwave Frozen Yogurt opens.
Happily eating his cotton-candy-flavored frozen yogurt topped with blueberries, strawberries and Gummy Bears, Harry Ihnat, 3, was too busy to speak.
This month celebrates the cultural achievements and vast contributions the Latinx community has made to society for centuries.
On Sept. 1, the U.S. Centers for Disease Control and Prevention announced a sweeping federal eviction moratorium for tenants who are unable to pay their rent due to the COVID-19 pandemic.

Voters to determine how redistricting works next year.
When Republicans were in charge of drawing political boundaries for the General Assembly and Congress, Democrats supported an amendment to the Virginia Constitution creating a new mapmaking commission. The idea was to take the power of political gerrymandering out of the hands of the majority and hand it over to a group that wouldn't be quite so focused on screwing the opposition. But then Democrats seized control of the General Assembly, and most House Democrats flip flopped on the issue.