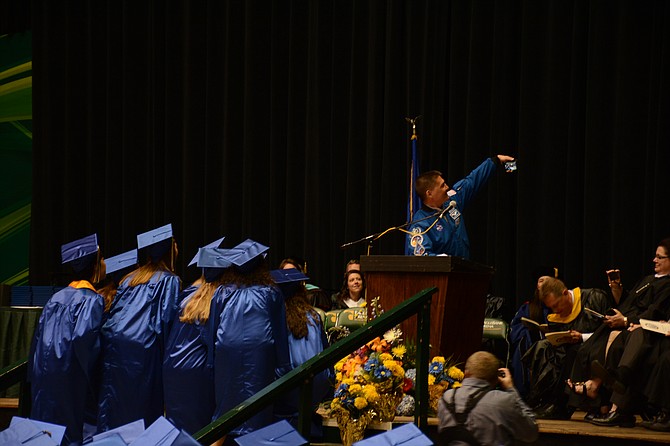 Robinson's 2016 commencement speaker, 1991 graduate and NASA astronaut Kjell Lindgren (center) takes a selfie with class officers.
Stories this photo appears in:

The students may have been graduating, but their principal assigned one more book for them to read. Robinson Secondary's Matt Eline sent each 2016 graduate on their way with a copy of Brian Tracy's "Achieve Any Goal." He made goals the theme of his address to the young adults on June 15 at George Mason's Eagle Bank Arena.