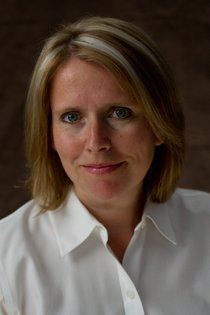 Deb Cobb is a freelance photographer specializing in editorial photography, capturing ephemeral moments and telling stories with images. Her favorite subjects to photograph are usually the subjects currently in front of her lens. With an advanced degree in International Relations and a career as a Defense Analyst, photography was a private passion until the 2010 Snomwageddon storms brought her work to the attention of the editors at the Connection. Since then her work has been regularly featured in print and on the website. She can be reached at dcobb@connectionnewspapers.com

Recent Stories
How to use Hollywood-style portrait techniques to photograph adoptable animals.
Animals at the Fairfax County Animal Shelter were given the celebrity treatment on Feb. 23 when a team from the non-profit Shelter Art Foundation taught shelter staff and volunteers how to use Hollywood-style portrait techniques to photograph their adoptable animals.

Former President Bill Clinton and gubernatorial hopeful Terry McAuliffe came to Herndon Middle School for an Oct. 28 election event. Clinton is spending several days in Virginia campaigning with McAuliffe.

What does the Fairfax County Animal Shelter do when it takes in an extremely young animal, one too young to adopt out? It finds a foster family willing to take on the responsibility of nurturing the sometimes days-old animal until it is old enough to be adopted permanently.

In an effort to deal with an outbreak of a yet-unidentified upper respiratory infection that has resulted in the death of one dog and sickened a dozen more, the Fairfax County Animal Shelter has temporarily suspended the intake of owner-surrendered dogs as of Friday, July 27 until the shelter can be decontaminated and sanitized. Owners wanting to surrender dogs are being sent to other shelters.

Robinson High School seniors received their diplomas at the 2013 Commencement Ceremony held at the Patriot Center. Not only notable for its size, the graduates received over $4 million in scholarship money for their continuing education.

The 15th Ride of the Patriots brings an estimated 4,000 bikers to the City of Fairfax.
The 15th Ride of the Patriots brought an estimated 4,000 bikers to the City of Fairfax on May 26, to ride together to Rolling Thunder at the Pentagon in Arlington. The event honors America's veterans, servicemen and women, and raises awareness of American POW and MIA soldiers of all wars. The event is sponsored by Patriot Harley-Davidson and the Fairfax VA Chapter, Harley Owners Group.

Fairfax County teachers are used to shepherding their students though many challenges during the school year, so perhaps it wasn't too much of a stretch for Lees Corner fourth grade teacher Katie Talbot to come to the aid of some lost sheep in her Virginia Run neighborhood on April 13.

On Thursday, April 11, 30 children from The Apple Tree School of Fairfax had the opportunity to paint alongside Kelly Ann, a 17-year-old Asian elephant with the Ringling Brothers and Barnum and Bailey Circus, at the George Mason University Patriot Center.
<On Sunday, April 14, the Friends of the Fairfax County Animal Shelter, a nonprofit that assists the animal shelter, in conjunction with Metro Run & Walk and Olde Towne Pet Resort, held a race at Burke Lake Park to raise funds for the shelter. Over 200 people, many with their dogs, participated in the event and several dogs available for adoption also participat

Campaign rally in Bristow, Va. attracts 24,000 supporters.
President Obama, President Clinton, and Senate hopeful Tim Kaine gather supporters at a Virginia rally.